About ArtHaus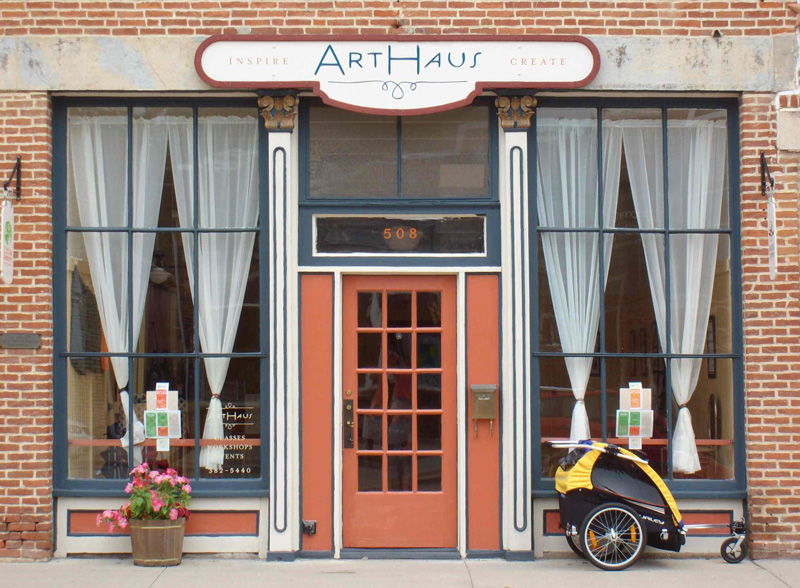 ArtHaus is downtown Decorah's home for the arts bringing visual, performing, and literary art together and offering creative programs for all ages.
Kristen Underwood and Lea Donhowe Lovelace opened ArtHaus in the fall of 2008 to provide a bright and beautiful venue for quality art education and experiences in the heart of downtown Decorah, IA.
Now in two locations, ArtHaus (508 W. Water St.) and ArtHaus Studio (516 W. Water St.), they offer professional instruction in visual, performing and literary arts to students of all ages. ArtHaus also hosts free and low-cost events throughout the year such as art fairs, gallery openings, poetry slams, and live music.
ArtHaus is a 501(c)(3) non-profit organization. All contributions and gifts in support of ArtHaus are tax deductible.
ArtHaus is a member of the Decorah Area Chamber of Commerce. To learn more about Decorah and the Chamber of Commerce, please visit their website.