Auditions are April 18 & 19 from 6-9 at the ArtHaus Gallery

:

Snip, Snap, Snute: A Family Musical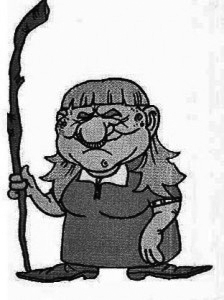 Age: Everyone
Date: Monday, June 26
Time: 7:00 pm – 9:00 pm
Instructor: Robert Vrtis
Cost: $175
Location: ArtHaus
Robert Vrtis and Pablo Gomez-Estevez present a full-length musical written by Janet Preus, Dieter Frank, & Margi Preus, to be produced during Nordic Fest. Youth and adults will enjoy professional training in acting, movement, choreography and voice.  Full script may be perused at the ArtHaus Gallery during office hours.
SYNOPSIS:
Set in rural Norway a long time ago, "Snip, Snap, Snute" tells the story of Annemarie, the Farmer's daughter, who was stolen by the Troll Ma as a baby and raised in the trolls' hovel under the bridge. Annemarie tries to get along with the trolls, but she is constantly taunted and challenged. More than anything, she wants to be a good troll and to be accepted, but she is by nature much too sweet and tidy to fit in with trolls!
Meanwhile, the Troll Ma's daughter, Huldra, has been raised by the Farmer. Because she's a troll, she's a terror, but the Farmer is undaunted in his devotion to his daughter, in spite of his neighbors' careless jeers about her. Now young teens, Annemarie and Huldra become restless and venture away from their homes, longing to fit in and be accepted – somewhere. Just then, the trolls capture the Farmer as he is attempting to herd his billy goats across the trolls' bridge. The trolls want supper, and decide that even though their captive is not a goat, they'll eat him anyway.
By this time, Annemarie has learned the secret of the Troll Ma's heart, meets up with Huldra by chance, and they plot to save the Farmer, setting off to find and return the Troll Ma's heart to her. This will, they believe, transform the Troll Ma into a nice troll, at least. The alliance grows with the addition of the Farmer's friends and neighbors, who are all avoiding the trolls, and leads, inevitably, to an elaborate chase.
The girls succeed in their adventure, the Troll Ma confesses her history of crime, the secret of the changeling babies is revealed, families are reunited and all agree to get along with their neighbors. The young heroines learn to believe in themselves, set out to do what seems impossible, and succeed in bringing everyone together. Because of them, perseverance and tolerance are rewarded and everyone finds their "heart."
CHARACTERS:
TROLL MA         (The Mountain Queen) A troll, played by a man (baritone)
Lars Trolls- Played by high school-aged boys, or close to that age:
SHEGGE LARS   A troll, has a big chin, must belch on cue
GUMLA LARS    A troll, has big ears
HUNKA LARS    A troll, has a big nose
ANNEMARIE    A young teen, the Farmer's real daughter who lives with the trolls as the Troll Ma's daughter. (soprano with good lower range)
HULDRA    A changeling (the Troll Ma's real daughter) who lives with the Farmer as his daughter, and is the same age as Annemarie. (alto)
FARMER (OLE)    Prosperous, not terribly bright, but he has a kindly heart. (tenor) The Farmer's friends and neighbors. They appear both as present day characters in the first scene, and as essentially the same characters in the story "long ago". The following are required, but additional chorus members of any age or gender may be added. They
must be strong singers.
UNCLE NELS        Elderly and hard of hearing
ANNA-LISE        Adult, female
JOHANN        Adult, male
LIV            Adult, female
ASTRID            A young girl
BJORN            A very small boy
THE THREE BILLY GOATS GRUFF
Could be played by children or adults. They do not speak or sing – but they dance!
LITTLE
MEDIUM-SIZED
REALLY BIG