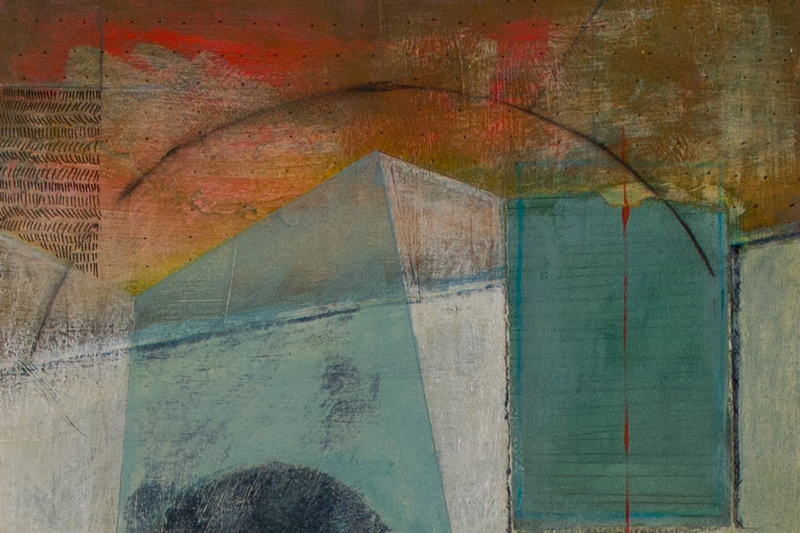 History
The Emerging Artists Exhibition was created in 2011 to encourage and promote young artists ages 18-23 in the Driftless Region. The first showcase received entries from Iowa, Minnesota, and Wisconsin. In only four short years, this showcase has garnered attention and praise from artists and art lovers alike. In 2014, a panel of four jurors selected 29 of the 96 submitted artworks for the fourth annual exhibition. Student artists from eight regional colleges and universities, as well as young artists working outside of school, submitted sculpture, ceramics, painting, drawing, printmaking, photography, video, and mixed media works.
Participating panelists were Sara Baskett, Program/Marketing Director from Lanesboro Art Center; Dr. Don McComb, Professor of Graphic Design at Upper Iowa University; Mat Rude, Professor of Ceramics at University of Iowa; and Sarah Frydenlund, visual artist & D. Art Co. Board President.
Awarded Best in Show was Jacqueline Lombard of Carleton College for her wood engravings from a larger multimedia series entitled "All of It," inspired by her childhood memories and experiences in the American West. Lombard won $200 and a solo exhibition at ArtHaus to take place on the First Friday of February 2015. Runner up and winner of $100 was Erin Gunelson of Winona State University for her striking ceramics and mixed media piece entitled "Don't do drugs, kids." Honorable Mentions were awarded to Jenna Michel of Clarke University for her oil painting entitled "Frail," and to Samuel Gathje of Luther College for his woodworking piece entitled "Dancer."
Featured artists in the 2014 exhibition include: Nicole Billips, Jessie Brewer, Ian Carstens, Jayne Cole, Jenna Darsee, Erin Gunelson, Jake Homstad, Lauren Matysik, Jenna Michel, Martha Orlet, Corrine Sawyer, Wanqi Sun, Kaitlyn Svestka, Emily Temte, Laura Turco, Rose Weselmann, Samir Amir Kansakar, Hana Bachman, Daniel Bruins, Dia LeFebvre, Jacqueline Lombard, Teresa Zaffarano, and Samuel Gathje.
Application Process
Our application process is being revamped for a more accessible and more efficient format to be completed online. More information will be posted this fall, including details about how to apply for the Friday, February 27, 2015, deadline. The exhibition for next year's showcase will begin on April 3, 2015.