Friends
Donations from individuals, families, and businesses enable us to offer quality, hands-on arts experiences for all ages.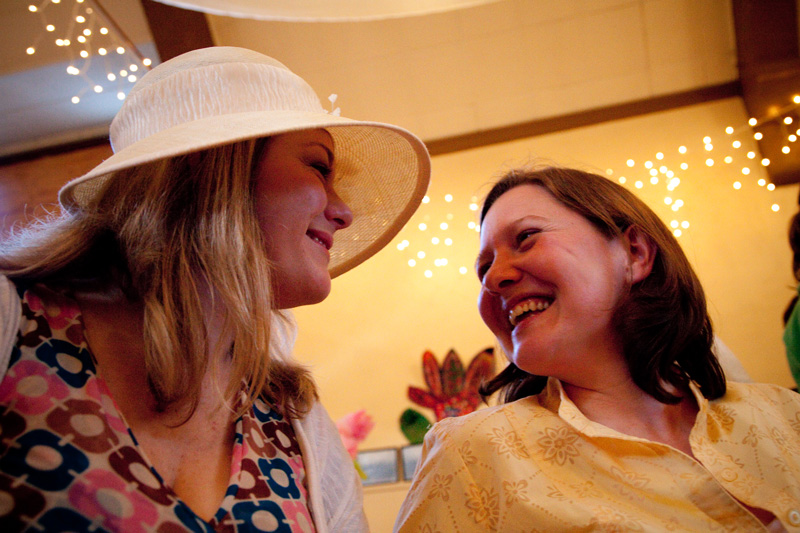 Your contribution goes toward youth scholarships (available upon request), and our many free or low-cost community events like gallery openings, live music, workshops, and art fairs, making ArtHaus truly accessible to all.
ArtHaus is  a 501(c)(3) non-profit organization and all contributions and donations to ArtHaus are tax deductible. You will receive acknowledgment of your tax-deductible gift from ArtHaus whether contributing online or by mail. Thank you!
---
2015 – 2016 Friends & Sponsors
Foundation & Major Corporate Support
The Depot Outlet for the YAP Program
R.J. McElroy Trust for the YAP Program
Event Sponsors
Decorah Area Team of Thrivent Financial, Jeff Olinger & Karen Trewin, Sponsor of Emerging Artist Exhibition
Dragonfly Books, Sponsor of Poetry Slams
Nordic Chiropractic, Sponsor of Cringe Night
Rocket Dog Books, Sponsor of Winter Benefit Concert
$1000 and up
Dean L. Petersen
Patrick & Lana McDermott
Rocket Dog Books, Youth Scholarship Fund, Equipment Purchases, McElroy Challenge Grant Support

Shop-for-a-Cause Charity Garage Sale
Anonymous
$500 to $999
Matt & Jerita Burreson with a matching gift from Oxy Occidental Petroleum Corp.
Driftless Design
Driftward Press
Pete & Kari Espinosa
Ellen Rockne, Youth Scholarship Fund
Anonymous
$250 to $499
Loma Carlson
Corbin Group
Gemini Industries
Jan Heikes & Lee Zook
Hotel Winneshiek, Youth Scholarship Fund
Inspire(d) Media, LLC
Marilyn & Bob Larson
Mark & Lee Lovelace, McElroy Challenge Grant Support
Steve & Sara Luse, McElroy Challenge Grant Support
Kate Martinson, McElroy Challenge Grant Support
Doug Nelson, In Honor of ArtHaus Founder, Kristen Underwood
Mark & Mary Peterson, McElroy Challenge Grant Support
$100 to $249
Larry & Vicki Berland
David & Brenda Carlson, Youth Scholarship Fund
Connie White Delaney
Tara Duerre, McElroy Challenge Grant Support
Sue English
Philip Freeman
Mary & Jon Hart
Kate Narveson & Dave Pottratz
Kate Rattenborg
Kristen Underwood & Mark Faldet, Youth Scholarship Fund
Mark & Christine Goudy-Jachnig
La Rana
Melinda Severson
Maria & Steve Smith
T-Bocks Sports & Grill, Youth Scholarship Fund
Greg & Shirley Wall
Rich Werner
Paul & Carolynn Wiggin
$50 to $99
Candace & David Arp, Youth Scholarship Fund
Paul Bauhs
Paul & Karen Berland
Margaret & Brian Betteridge
Norma & Daryl Bosma
Kelly Brickley & Katrina Allen-Brickley
David Cavagnaro
Keith Christensen & Dawn Deins-Christensen
Mark & Vicki Donhowe
Ed & Joyce Epperly
Stanley & Mary Jo Finholt, Youth Scholarship Fund
Rev. David & Sonya Geenen
Tanya & Faust Gertz, McElroy Challenge Grant Support
Sara Goldberg
Joe & Ann Grimstad
Doris Heikes, In Honor of Jan Heikes & Lee Zook
Kerndt Brothers Saving Bank, YAP Program
David & Kristine Kratz, Youth Scholarship Fund
Corey Landstrom
Holly Moore
Elise Nelson, Youth Scholarship Fund
Anna Norris, McElroy Challenge Grant Support
Betsy Pierce & Ketel Paulson, Youth Scholarship Fund
Max & Linda Quaas, Youth Scholarship Fund
Norma & Harley Refsal
Mark & Britt Rhodes
Ruby's Restaurant
Rachel Sandhorst
Luther Snow & Lise Kildegaard, Youth Scholarship Fund
Kathleen Stokker
T-Bocks Sports & Grill
Dan & Patsy Terpstra
Megan & Ryan Torkelson, McElroy Challenge Grant Support
Trout River Catering
Hal & Aggie Turner, Youth Scholarship Fund, McElroy Challenge Grant Support
James Wolf & Janis Rockabrand
Cindy Womeldorf
up to $49
Wanda & Lyle Askelson
Day Spring Spa
Bill Deutsch & Martha Davis, Youth Scholarship Fund
Sharon Drew, Youth Scholarship Fund
Doug & Georgiann Eckheart, Youth Scholarship Fund
Karla & Lindsay Erdman
Rita Friest
Barbara Gavle, Youth Scholarship Fund
Charles & Ranae Gipp
Maryann Gloe
Jean & Charles Green III
Marin Hanson & Brian Weir, Youth Scholarship Fund
Tim Hayes & Kristen Albertson, Youth Scholarship Fund
James & Sandra Hoeg, Youth Scholarship Fund
Hovden Oil Co.
Pat & Paul Johnson
Erika Kambs, Youth Scholarship Fund
Reginald & Jerilyn Laursen, Youth Scholarship Fund
Elizabeth Lorentzen
Timothy C. Lynch, Lynch Law Office
Modish, Youth Scholarship Fund
Craig Mosher
Brita Nelson
Old Armory BBQ
Catherine Pardee
Chris Redenius & Keri Bodensteiner
Jeff Risk
Daniel & Carole Sand, Youth Scholarship Fund
Joseph Skoda & Melissa O'Rourke, Youth Scholarship Fund
Nancy & Ted Sojka, Youth Scholarship Fund
Linda Svenson, Youth Scholarship Fund
Annette Thiede
Claire & Matt Thompson, Youth Scholarship Fund
Troy Underwood
JoAnn Voltmer, Youth Scholarship Fund
David Wadsworth & Heidi Betz
Janice & Alan Vik
In Memoriam
In-Kind Community Partners
KDEC Radio
The Corbin Group
Rubaiyat
Silver Moon Photography
The Perfect Edge
Vesterheim Museum
---

Founding Donors

We gratefully acknowledge the people whose gifts made ArtHaus a reality in 2008/2009.
$1000 & up
Brenda & David Carlson
David Cavagnaro
Jana & John Klosterboer
Troy & DeAnn Underwood
$500-999
The Family Table/Stacey Gossling
Mark & Vicki Donhowe
Steve Runde
$250-499
Bear Creek Archeology
Donahue, Delaney, O'Mara & Kelley
Loren & Sue Kiel
Doug Nelson
Kathleen Stokker
Carolynn & Paul Wiggin
$100-249
Jutta Anderson
Nancy Barry
Lorraine Borowski
Diane Buglewicz
Roger & Shloe Donoghue
Sue & Cliff English
Joe & Ingrid Fox
Mary Ann Gloe
Sara Donhowe Goldberg
Ruth Hampton/Trout River Catering
Rex Holland
Jan Heikes & Lee Zook
Andy & Emily Johnson
Mary Jorgensen
Lisa Lantz
Bob & Marilynn Larson
Deborah Lathrop
Greg Madsen & Nancy Gates Madsen
Lor Miller
Dora & Lavern Mohlis
Bill McClain & Onita Mohr
Sandy & Mary Jean Munro
Kate Narveson
Ruth & Phil Reitan
John Rotto
Todd & Lara Schissel
Karen & Pat Trewin
Marilyn Wahlberg
Mark Wilharm
$50-99
Chris Berg
Paul & Karen Berland
Carrie Bisantz
Steve Hubbard & Lindy Borske-Hubbard
Parker Deen
Otter Dreaming & Bill Musser
Deb Edwards & Nick Gomersall
Dr. & Mrs. Ron Fox
Jon & Mary Hart
Steve & Krista Holland
Bill & Sherri Holland
Paul & Pat Johnson
Bill & Donna Rae Ibanez
Craig Mosher
Jeff & Heidi Olinger
Sue & Lyle Otte
Bob & Lucille Rosholt
Sharon Rossing
Ben & Sara Schmitz
Steve & Maria Smith
Alicia & Jason Trout
Amalia Vagts
Up to $49
Keri Bodensteiner & Chris Redenius
Chris Brey
Jean Carter
John & Birgitte Christiansen
Bill & Anne Craft
Bill Deutsch & Martha Davis
Annette Laitinen
Hannah McCargar
M. Lee Potts
Jon & Beth Rotto
Lynn Szehely-Goode
David Wadsworth & Heidi Betz
Robert Wolf & Bonnie Koloc
In Memoriam
Thank You
Special thanks to Keith Christensen & Dawn Deines-Christensen for donating both kiln firings and ceramic supplies which helped to jump start one of our most popular programs.
Thanks also to Mark Faldet, Mark Lovelace, and countless others who donated the time, talent, labor and supplies needed to bring ArtHaus to life.