Friends
Donations from individuals, families, and businesses enable us to offer quality, hands-on arts experiences for all ages.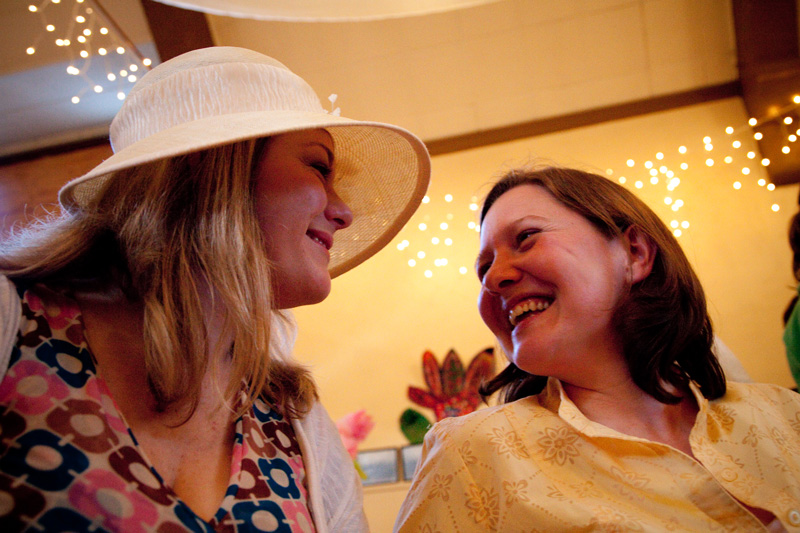 Your contribution goes toward youth scholarships (available upon request), and our many free or low-cost community events like gallery openings, live music, workshops, and art fairs, making ArtHaus truly accessible to all.
ArtHaus is  a 501(c)(3) non-profit organization and all All contributions and donations to ArtHaus are tax deductible. You will receive acknowledgment of your tax-deductible gift from ArtHaus whether contributing on-line or by mail. Thank you!
---
2013 – 2014 Friends
In-Kind Community Partners
KDEC Radio
Oneota Community Co-op
Rubaiyat
Silver Moon Photography
T-Bock's
The Perfect Edge
Upper Iowa Organics/Marty Grimm
Vesterheim Museum
Zelda Productions/Deb Paulson
Foundation Support
Northeast Iowa RC&D Employee Giving Fund
West Bend Community Foundation's West Bend Mutual Independent Agent's Fund
$1000 and up
The Depot Outlet
Steve Runde
Troy & DeAnn Underwood
$500 to $999
David and Brenda Carlson
Decorah Bank & Trust
Bob & Marilynn Larson
Doug Nelson
Connie Whitesell
Anonymous
In Memory of Trevor Grimm
$250 to $499
Nancy K. Barry
Matthew and Jerita Balik Burreson
Mark and Vicki Donhowe
Jan Heikes & Lee Zook
Mary and Peter Jorgenson
Mark and Lea Lovelace
Kate Narveson
Steve Peterson
Maria & Steve Smith
Kathleen Stokker
$100 to $249
Jutta Anderson
Paul Bauhs
Kyra Bellrichard
Teresa Bissen
Rachelle & Mark Branum
Ed Brooks
Keith & Dawn Deines Christensen
Carolyn Corbin
Connie White Delaney
Patrick & Mona Dewane
Roger & Shloe Donoghue
Dan Fernelius
Cliff & Sue English
Jennifer Fox
Joe & Ingrid Fox
Carol Gilbertson & Mark Muggli
Josh and Sara Goldberg
Rebecca Kamm
Elizabeth & Ed Kaschins
Dave and Sarah Magner
Matthew and Katy Maker
Edward & Ilse Meyer
Bill McClain and Onita Mohr
Holly Moore
Northeast Iowa UU
Jeff and Heidi Olinger
Lyle and Sue Otte
Ruth & Phil Reitan
Bob & Lucille Rosholt
John and Fern Rotto
Rachel Sandhorst & Jon Jensen
Paul Scott
Karla Suomala & David Vasquez
Kristen Underwood & Mark Faldet
Amalia Vagts & David Lester
Marilyn Wahlberg
Paul & Carolyn Wiggin
$50 to $99
Wanda & Lyle Askelson (in memory of Vern and Dora Mohlis)
Elisabeth Athas
Vicki Berland
Adrienne Coffeen
Kara Franke
Ron Gesme & Bev Crumb-Gesme
Tanya Gertz
Christine & Mark Gowdy-Jaehnig
Mette Hammer
Jon & Mary Hart (in memory of Dora Mohlis)
Steve and Krista Holland
Leona Hoth
Shannon Horton
Donna Rae & Bill Ibanez
Inspire(d) Media/Benji and Aryn Henning Nichols
Annette Laitinen
Lisa Lantz and Scott Bassford
Keith & Molly Lesmeister
Greg Madsen and Nancy Gates-Madsen
Matthew & Katy Maker
June Melby
Marlene Michel
Lyle & Sue Otte
William & Nicole Remington (In Memory of Tim Langholtz)
Janis Rockabrand & Jim Wolf
Martha Steele
Trout River Catering / Ruth Hampton
The Yoga Studio
up to $49
Keri Bodensteiner & Chris Redenius
Lindy Borske-Hubbard
Chris Brey
Jean Carter
Dan Fernelius
Ann Highum & Jerry Freund
Jim and Sandy Hoeg
CJ & Charlie Huber
Paul & Pat Johnson
Thomas Johnson
Rick & Roz Kratz
Craig Mosher
Kathy Oftedahl
Norma Refsal
Gene and Barb Sanderman
David and Perry-O Sliwa
Ted & Nancy Sojka
In Memoriam
---

Founding Donors

We gratefully acknowledge the people whose gifts made ArtHaus a reality in 2008/2009.
$1000 & up
Brenda & David Carlson
David Cavagnaro
Jana & John Klosterboer
Troy & DeAnn Underwood
$500-999
The Family Table/Stacey Gossling
Mark & Vicki Donhowe
Steve Runde
$250-499
Bear Creek Archeology
Donahue, Delaney, O'Mara & Kelley
Loren & Sue Kiel
Doug Nelson
Kathleen Stokker
Carolynn & Paul Wiggin
$100-249
Jutta Anderson
Nancy Barry
Lorraine Borowski
Diane Buglewicz
Roger & Shloe Donoghue
Sue & Cliff English
Joe & Ingrid Fox
Mary Ann Gloe
Sara Donhowe Goldberg
Ruth Hampton/Trout River Catering
Rex Holland
Jan Heikes & Lee Zook
Andy & Emily Johnson
Mary Jorgensen
Lisa Lantz
Bob & Marilynn Larson
Deborah Lathrop
Greg Madsen & Nancy Gates Madsen
Lor Miller
Dora & Lavern Mohlis
Bill McClain & Onita Mohr
Sandy & Mary Jean Munro
Kate Narveson
Ruth & Phil Reitan
John Rotto
Todd & Lara Schissel
Karen & Pat Trewin
Marilyn Wahlberg
Mark Wilharm
$50-99
Chris Berg
Paul & Karen Berland
Carrie Bisantz
Steve Hubbard & Lindy Borske-Hubbard
Parker Deen
Otter Dreaming & Bill Musser
Deb Edwards & Nick Gomersall
Dr. & Mrs. Ron Fox
Jon & Mary Hart
Steve & Krista Holland
Bill & Sherri Holland
Paul & Pat Johnson
Bill & Donna Rae Ibanez
Craig Mosher
Jeff & Heidi Olinger
Sue & Lyle Otte
Bob & Lucille Rosholt
Sharon Rossing
Ben & Sara Schmitz
Steve & Maria Smith
Alicia & Jason Trout
Amalia Vagts
Up to $49
Keri Bodensteiner & Chris Redenius
Chris Brey
Jean Carter
John & Birgitte Christiansen
Bill & Anne Craft
Bill Deutsch & Martha Davis
Annette Laitinen
Hannah McCargar
M. Lee Potts
Jon & Beth Rotto
Lynn Szehely-Goode
David Wadsworth & Heidi Betz
Robert Wolf & Bonnie Koloc
In Memoriam
Thank You
Special thanks to Keith Christensen & Dawn Deines-Christensen for donating both kiln firings and ceramic supplies which helped to jump start one of our most popular programs.
Thanks also to Mark Faldet, Mark Lovelace, and countless others who donated the time, talent, labor and supplies needed to bring ArtHaus to life.