Pop Up Class Cake Stand/Cheese Plate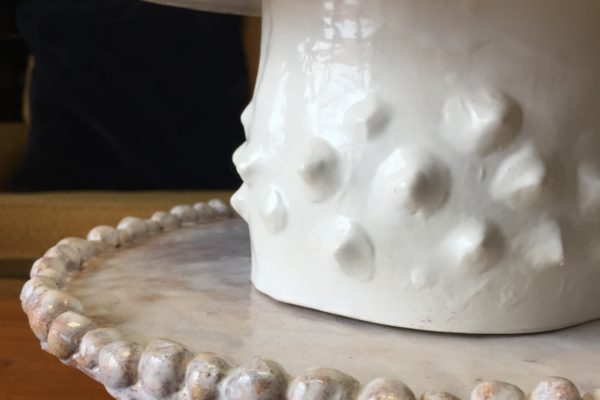 Age: Everyone
Date: Friday, July 31
Time: 10:00 am – 12:00 pm
Instructor: Rachelle Reis Branum
Cost: $35+ $20 materials fee
Location: ArtHaus
Handbuilding is quick, great for beginners, and has excellent WOW factor. Create a two piece cake stand or platter perfect for cheese or treats using easy techniques & your own decorating tastes.
All students are given a one month Open Studio pass to come in within the next weeks to glaze on their own.
Due to Covid-19 we will be keeping classes to a minimum for adequate spacing.
You will be asked to wear a mask, maintain 6 feet distance from others outside your family, and wash hands frequently.  If you have been sick or anyone has been in contact with someone with Covid-19 in the past 14 days before camp please don't attend camp.  Should you have the unfortunate experience of needing to miss class because of illness or possible contamination we will provide you with a one month Open Studio pass for the following month and 2 lbs of clay.  Thanks for keeping us all safe.