COLLABORATIVE CANVASES: AN ART CAMP FOR THOSE WITH DIFFERENT ABILITIES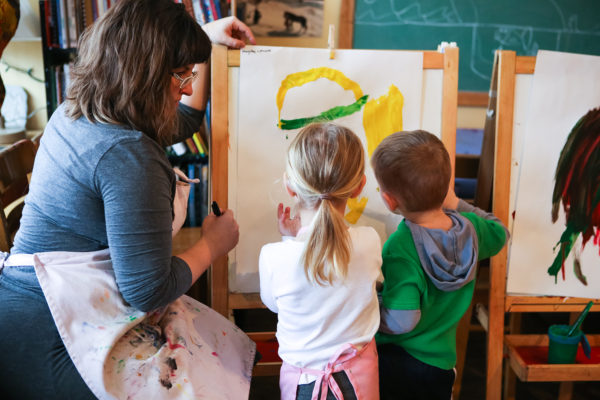 Age: Everyone
Dates: July 22 – July 25
Time: 9:00 am – 11:00 am
Instructor: To be determined
Cost: $35
Location: ArtHaus
ArtHaus is excited to hold its first different abilities summer art camp in the Decorah community.  Karen Bendtsen, a Special Education educator from the Twin Cities, known for her use of art practices, will be leading the camp which will focus on process art and include painting individual and collaborative canvases with oil pastels, stamps, and acrylic paints using a variety of materials as brushes (such as balls and spray bottles).
This camp is designed with the student in mind so registration is a must.  Parents should include in the "What do we need to know?" box any adaptations your child will need.  This may include anything from "My child will be attending with a PCA, parent or sibling," and "My child uses a wheel chair" to "My child requires hand-over-hand instruction."
All are welcome to attend all four days or as many days and times the youth is able to create within the alloted timeframe.  All youth will be included in daily activities, but specific days are laid out with emphasis on age groups.  Monday – 1st-3rd grade emphasis, Tuesday – 4th-6th grade emphasis, Wednesday – 7th-9th grade emphasis, Thursday – 10th-12th grade emphasis.