Class is canceled

:

It's a Beautiful World Day Camp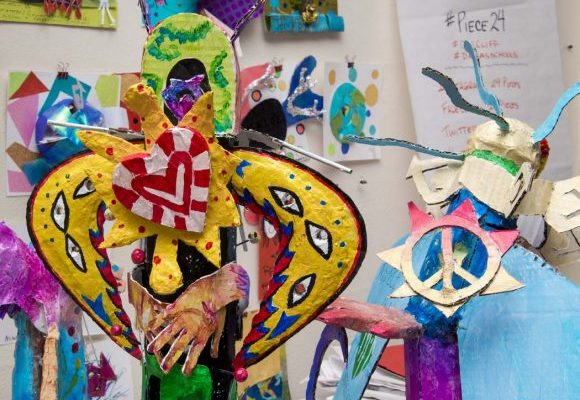 There is beauty in the world and this multi-age, out-of-school day camp will embrace this concept on Martin Luther King Jr Day and Presidents Day. Students 4 years old up to 12 are welcome to attend.
The Northeast Iowa Peace and Justice Center comes to ArtHaus with guest presenters to create projects based on kindness, compassion, empathy and peace and the Winneshiek Energy District will be at the February date to work with you on preserving beauty on the earth.
Projects will be take-home objects such as empathy hats and pebble meditation bags and group instillations for the community of Decorah.