'She Writes' Master Class

:

Life at the Mic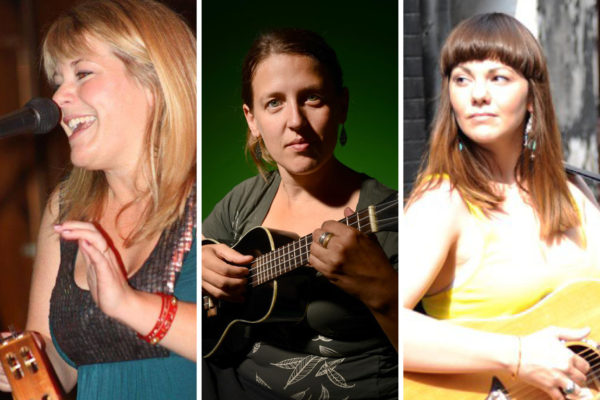 Age: Everyone
Date: Saturday, August 13
Time: 10:00 am – 2:00 pm
Instructor: To be determined
Cost: $20
Location: ArtHaus
Area women and girls of all ages are invited to join Jeni Grouws, Brianna Lane and Sara Routh for 'Life at the Mic' from 10am to 2pm on Saturday, August 13. This master class is designed to explore performance and mic skills while engaging participants in conversation about pursuing a career in music.
The workshop will be divided into 3 parts. From 10-noon, Grouws, Lane and Routh will share professional tips and techniques for honing your performance skills at the mic; participants can sign up for one of 8 first-come, first-serve critique spots in which you'll have the opportunity to take the stage to receive constructive feedback for all participants to learn from. This will be followed by a catered lunch provided by Trout River Catering. At 12:45, participants will reconvene for conversation with Grouws, Lane and Routh, to explore the creative journey of a life in music and lessons learned as a female performers.
The buffet style lunch will include non-dairy, vegetarian, and gluten-free options.
This master class is sponsored in part by Decorah area women-owned & operated businesses: Dragonfly Books, Modish, The Pilates Loft, Ruth Jenkins/Add Charm Studios, Mary Jorgensen/Rising Sun Life Coaching, Crave Dance Studio, Photography by Brittany, Nordic Chiropractic. The workshop is also sponsored by Shawna & Tim Wagner.
The night before on Friday, August 12, see all three workshop presenters perform live in the ArtHaus Studio Courtyard! Gates open at 6:30pm, show starts at 7pm with a $5-10 suggested donation for admission. All proceeds from the evening concert will go to the need-based Youth Scholarship Fund.