An all day workshop

:

Snow Sculpture Team Introduction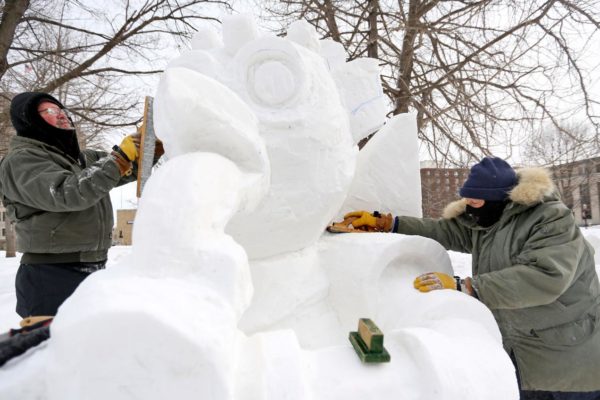 Age: 16+, Adult
Dates & Times:

Thursday, February 25, 5:30 pm – 6:00 pm
Saturday, February 27, 9:30 am – 3:00 pm

Instructor: Staff
Cost: $20
Location: ArtHaus
Learn the skill of snow sculpture from a visiting prize winning sculptor from Dubuque and see if snow sculpture competitions are in your future!
This class includes an hour on Thursday evening mixing and packing snow blocks.
Saturdays class starts at 9 am and will last as long as necessary to learn the tools, planning, and group sculpting techniques.  A lunch break will be allotted.
Think you have what it takes?  Dress for indoor and outdoor lessons.
If weather cancels the instructors travels we will fully reimburse all funds.