Art Crawl on Washington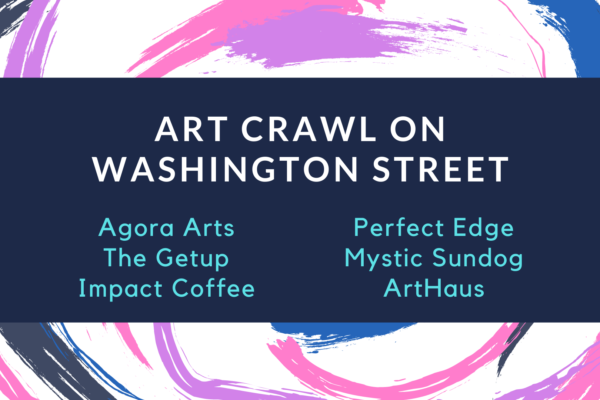 Date: July 31
Time: 10:00 am – 5:00 pm
Cost: Free!
Location: To be determined
Decorah has a rich art scene, and a big part of that scene can be found along Washington Street. Some of the local businesses there that feature art have come together to bring the community this Art Crawl to put the spotlight on this community's art.
Stop by these locations for featured artists, displays, and art centered shopping.
Agora Arts – Featuring the pottery of Joe Christensen
The Get Up – Featuring the woodcuts of Josie Boyle
Impact Coffee – Lucielle Bjerke's paintings will be on display.
The Perfect Edge – The works of Tonya Balik will be displayed in store.
Mystic Sundog – Featuring the art of Jennifer Fisher Jones, Barbara Koppang, Cary Wyninger, and Kathleen Sweet in a collaborative instillation.
ArtHaus – Art in the Parking Lot! There will be a small art fair in the ArtHaus Parking lot; Art Ciccotti, Tonya Balik, Jon Rotto, Frances Kittleson and more artists will be selling their artwork!