Grand Opening at New Location

:

ArtHaus Spectacular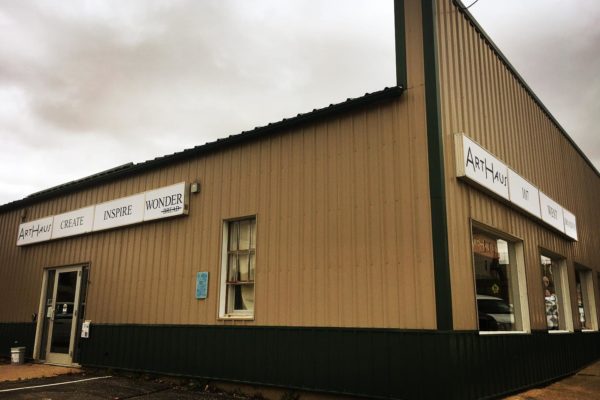 Date: Saturday, October 26
Time: 9:00 am – 11:00 pm
Cost: Free!
Location: ArtHaus
Come celebrate ArtHaus with a weekend full of activities in our new location!
The public is welcome to attend the ArtHaus Spectacular help on Oct 26 at their new location, 107 West Broadway.  Many local businesses have joined in celebrating the International Day of the Artist with window displays and Dragonfly Books will be at the new ArtHaus space at 9 am on Oct 26 for a special hands on story hour.  Following the story hour there will be a Tiny Masters class from 10-11.  This free sample class is open to 2-4 year olds and explores painting, sculpture making, and printmaking.
Community members of all ages are welcome to attend a "Dream Big with ArtHaus" session from 11-12 in which the board will listen to ideas brought to us by the community for a thriving art center within the next five years.  An RSVP to shannon@arthausdecorah.org is appreciated by Oct 19, but community members are also welcome to show up the day of.  
Kymar Acres food truck will be in the ArtHaus parking lot for lunch and an Open Haus will follow the Dream Big session in the ArtHaus space until 5 pm.  Tours of the studio will happen throughout the day as well as activities like face painting, spin art, LEGO free build, mural painting and more.  
Then it's time to put on your glow-in-the-dark dancing shoes and come to the gallery for a Glow Party Fundraiser from 8 pm – midnight.  This 21+ party will feature DJ Magic, lights, and non-stop dance music. Come celebrate with ArtHaus!