Arts Off-Campus Lecture Series

:

Holly Moore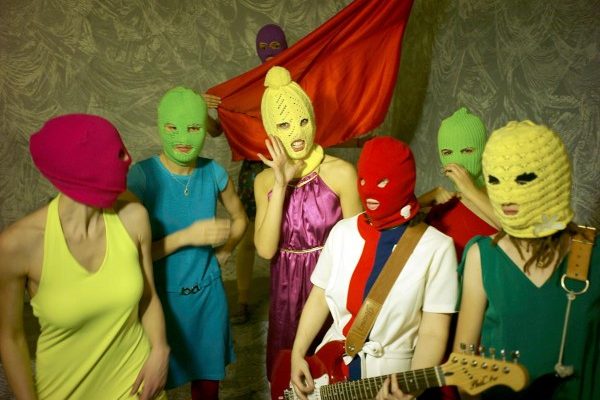 Date: Saturday, March 26
Time: 4:00 pm – 5:00 pm ($5 suggested donation)
Cost: Free!
Location: ArtHaus
In 2012, three female members of the Russian feminist punk band "Pussy Riot" were convicted of 'hooliganism motivated by religious hatred'. The trial centered on the women's performance of "Punk Prayer" in the heart of the most iconic cathedral of the Russian Orthodox Church. The song explicitly denounced Vladimir Putin's authoritarian rule and implicitly denounced his political manipulation of Orthodox religious aesthetics. In her closing remarks, Nadzdya Tolokonnikova compared their 'impiety' conviction to that of Socrates.
In this lecture, Dr. Moore uses the case of Pussy Riot's "Punk Prayer" to address the relationship between art and politics, in particular the special ability of artists to critique the aesthetics of political regimes. In particular, she argues that Pussy Riot's performance should be read as a parody of Putin's own political aesthetics, and that this coincides with Plato's political critiques portrayed through the Socratic dialogues.
Holly Moore received her Ph.D. from DePaul University in Chicago, and has been an Assistant Professor of Philosophy at Luther College since 2010. Dr. Moore regularly teaches courses in Ancient Philosophy, Feminist Philosophy, Logic, 19th & 20th Century Philosophy and Philosophy of Art. Her writing focuses on Plato's philosophical method and its intersections with contemporary philosophical questions. Learn more about Dr. Moore's work here: https://luther.academia.edu/HollyMoore.
This lecture is open to the public; a suggested donation of $5 is encouraged!!