Arts Off-Campus Lecture Series

:

Kate Elliott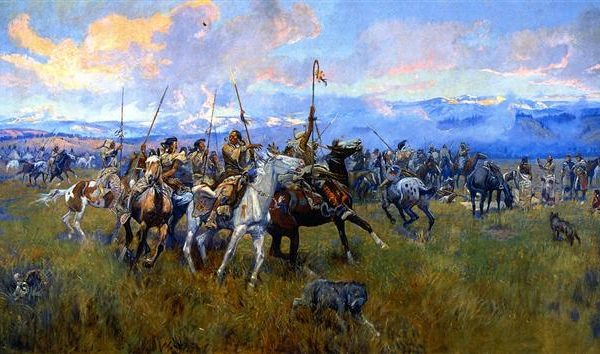 Date: Saturday, April 23
Time: 4:00 pm – 5:00 pm ($5 suggested donation)
Cost: Free!
Location: ArtHaus
How can a painting that depicts history be anything BUT history? Dr. Elliott will discuss the genre of history painting in American art, looking specifically at Charles M. Russell's mural in the Montana Statehouse, Lewis and Clark Meeting the Indians at Ross' Hole (1912). Russell's mural is a wonderful example of how artists actively shape history and historical memory even as they are charged with illustrating historical events.
After receiving her PhD from the University of Iowa, Dr. Kate Elliott joined the Luther faculty in 2010. She is currently an Assistant Professor of Art History, where she teaches the range of Art History courses. Her particular research focus is the representation of Native Americans in American art. She is currently at work on a book entitled The Space Between: First Contact Imagery in American Art, as well as a project on the Luther College landscape, designed by Jens Jensen.
This lecture is open to the public; a suggested donation of $5 is encouraged!!