Kentucky Derby ArtHaus Gala Tickets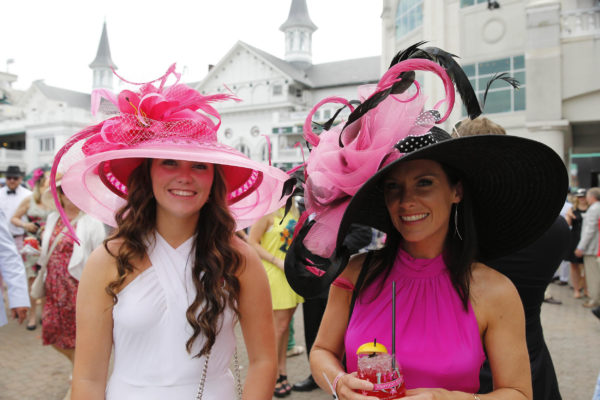 The annual ArtHaus Gala is here and you're invited! The gala will be held at the Decorah Elk's Lodge on Saturday, May 4th from 6:30-10:00 PM. For over 10 years you have been supporting the arts in Decorah. Come celebrate creativity and community through a fun evening of Kentucky Derby racing games, mint juleps, and fancy hats.
There will be a silent auction featuring items and experiences from local businesses and supporters. To participate in the Art Dash, tickets are to be purchased online. Art Dash tickets are an additional $100. There are a limited number of tickets (30). All Art Dash ticket holders will go home with a piece of original art, but which artwork is up for grabs. Each Dash ticket holder will be assigned a number. After a social hour and preview of the art, numbers will be drawn in random order. When their number is called, ticket holders will dash to the art item of their choice. The first to the chosen piece takes that piece home, and this continues until all the art work has been chosen. In the past these pieces have gone home for $300-$500. Spouses and friends with $15 event tickets are welcome to watch the fun.
Tickets are $15 in advance and $20 at the door. The Elks Lodge will also open their cash bar. There will also be childcare from Luther College students available during the event in the ArtHaus studio. Childcare will include May the Fourth Star Wars art making,  games, and more. This is $5 in advance and space is very limited. For questions, call Shannon at 563-382-5440.

We hope to see you there!
This event is sponsored by Pulpit Rock Brewery and Pete and Kari Espinosa.
Be sure to check out their Pulpit to Pulpit Race on July 4!