Winner of 2022 Emerging Artist Exhibition

:

Gallery Opening: 'What Remains' by Claire Elise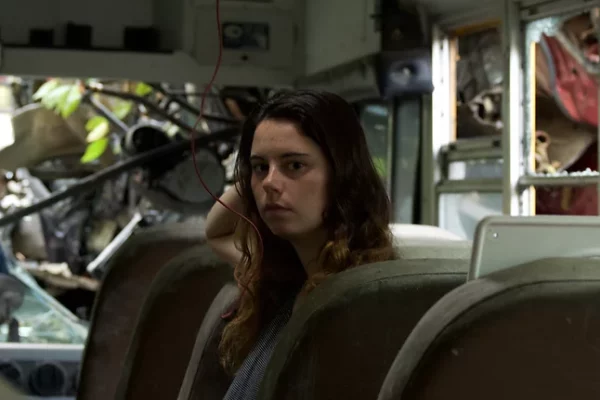 Date: Friday, August 5
Time: 7:00 pm – 8:00 pm
Cost: Free!
Location: ArtHaus
Claire Elise, winner of the 2022 Emerging Artist Exhibition, will be celebrating the opening of her solo gallery What Remains at the Doyle G. Heyveld Gallery in ArtHaus. She will be present to talk about her work.
Here are Elise's words on the show: "This body of work reflects the mental and emotional struggles of growing up in a hostile and antagonistic environment. As a child, being constantly belittled, reprimanded, and criticized over the simplest of things, leaves behind huge mental and emotional damages. This psychological damage left a lingering presence- one that carried throughout my childhood and into womanhood. 
"What Remains explores the emotional and psychological repercussions of that oppressive childhood environment and how its effects linger on- with a special focus on my relation to my own femininity."
Elise was born in Des Moines, IA. In 2019, she received her B.A. in Studio Art with a Ceramics emphasis, from the University of Northern Iowa in Cedar Falls, IA. Ceramics and Photography are her two main mediums but sculpture is another area she likes to explore. She currently works as the Ceramics Lab Technician at the Hearst Center for the Arts, in Cedar Falls, IA, and teaches at the Des Moines Art Center in Des Moines, IA.
What Remains will be on view at the Doyle G. Heyveld Gallery in ArtHaus from August 5 through August 27 during ArtHaus' hours (1-7 pm weekdays and 10-5 Saturdays).