Friends
Donations from individuals, families, and businesses inspire our programs and bring to life arts experiences for all ages in our community.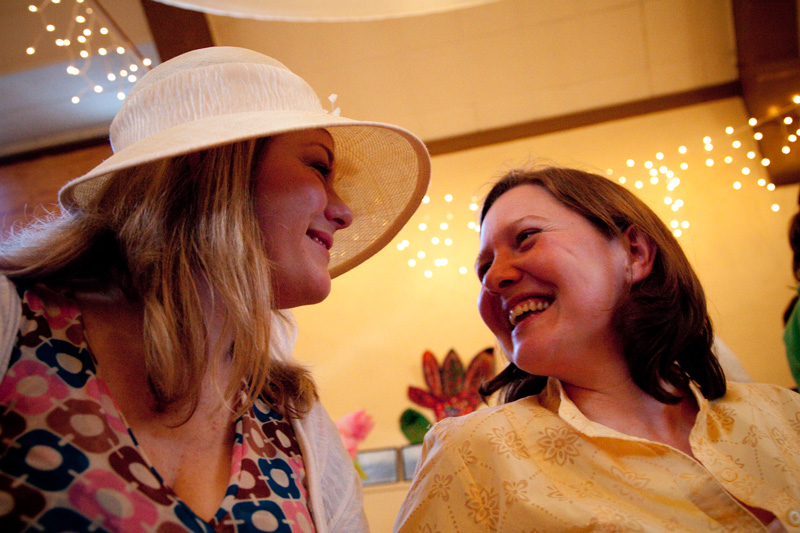 Gifts from the many Friends of ArtHaus open the doors to creative expression which cultivates and enables a vibrant and responsive community. Their donations, which make our work possible, empower all of us to be our best and most expressive selves through acts of creativity which in turn inspire communities to thrive and to be more inclusive, more innovative, and more resilient. Join them and become a Friend of ArtHaus today by clicking the DONATE NOW button in the upper right to give via Paypal. Or download a giving card and mail it in — or better yet, stop in with it as we'd love to thank you in person.
ArtHaus is  a 501(c)(3) non-profit organization and all contributions and donations to ArtHaus are tax deductible. Please consider giving a recurring month gift to support our efforts all year long! You will receive acknowledgment of your tax-deductible gift from ArtHaus whether contributing online or by mail. Thank you!
---
2018-2019 Friends & Sponsors
Gala Sponsors
Luminary ($2000 and up): Pete & Kari Espinosa and Pulpit Rock Brewing Company 
Leaders ($500 and up): Alliant Energy,  Iowa Rotocast Plastic
Artists ($250 and up):RocketDog Books
Patron ($100 and up):  Mark and Lea Lovelace, Reefuel, The Getup, Corbin Group
Media: KDEC, Inspire(d) Media
 2017-2018 Friends & Sponsors
Gala Sponsors
Luminary ($2000 and up): Pete & Kari Espinosa and Pulpit Rock Brewing Company 
Visionary ($1000 and up): Decorah Bank & Trust, Iowa Rotocast Plastic
Leaders ($500 and up): Alliant Energy
Patron ($250 and up): Dragonfly Books, Modish, Westside Dental, B.Fit Studio and Reefuel, NEIACC, Elizabeth Rosales, Olive and Lizzi
Artists ($100 and up): Hairloom, Oak Rich Farms, Gunderson Health System, Hans Peter and Mary Jorgensen,  Vik's Inc, Donlon Pharmacy and Toy Jungle, Waving Grains Bakery, LaRana Bistro, Mark and Lea Lovelace, RocketDog Books
Media: KDEC, Inspire(d) Media and Copyland
2017-2018 Event Sponsors
Abstract Atmospheres Gallery Show:  Art in the Park, Elkader
International Literacy Day Poetry Slam: Dragonfly Books
Code: Debugging the Gender Gap Screening: Thrivent Financial
Cringe Night: Nordic Chiropractic
Arts Off Campus- Jane Hawley: Corbin Group Video Production
Poetry Slams : Dragonfly Books
NEIA Studio Tour Preview Show: Agora Arts
Beyond the Pages of Nature Gallery Show: KD Rae Jewelry
Holiday Art Fair: West Side Dental
The Stories We Tell Gallery Show: Inspired Media
Lego Creation Contest: Donlon Pharmacy and Toy Jungle
Pumpkin Contest: Cardboard Robot
Holiday Ornament Contest: Agora Arts
Leprechaun Trap Contest: Home Factotum LLC
2017-2018 Grants
$2500 – Iowa Arts Council/Iowa Department of Cultural Affairs – Operating Support
$2000 – Depot Outlet – Youth Scholarship Fund
$1000 – Walmart – Youth Scholarship Fund
Making STEM Connections – Iowa Governors STEM Iniative
Friends
ArtHaus would like to acknowledge and thank the people that have supported the ArtHaus mission this year:
Candace & David Arp
Nancy Barry
Lisa Lantz and Scott Bassford
Larry & Vicki Berland
Paul & Karen Berland
Brian & Margaret Betteridge
Jenni Peterson Brant
Megan Buckingham
Jerita Balik & Matthew Burreson
Keith & Dawn Deines Christensen
Casey McBride and Marcia Cook
Carolyn Corbin
Parker Deen
Mark & Vicki Donhowe
Shannon and Bryce Dallenbach Durbin
Susan Elsbernd
Pete & Kari Espinosa
Karen Esterl
Frances Garst-Kittleson
Jenna Mockler and Ryan Gjerde
Mary Ann Gloe
Mark & Christine Goudy-Jaehnig
Ross and Nori Hadley
Ruth Hampton
Jon & Mary Hart
Steph Hughes
Roger & Pat Huinker
Jo Iverson
Thomas Johnson
Mary & Peter Jorgenson
Claudia and Mattias Kriemelmeyer
Annette Laitinen
Bob & Marilynn Larson
Reginald & Jerilyn Laursen
Mark & Lea Lovelace
Steve & Sarah Luse
Brita Nelson
Doug Nelson
Tara Quass
Kate Rattenborg
Ellen Rockne
Zach Row – Heyveld
Kelly & Scott Searcy
Melinda Severson
Steve & Maria Smoth
Kathleen Stokker
Annette Theide
Claire & Matt Thompson
Melissa Timp
Megan and Ryan Torkelson
Kristen Underwood
Alan Vik
Andrea Watson
Paul & Carolynn Wiggin
Johanna Bergan and Joel Zook
---

Founding Donors

We gratefully acknowledge the people whose gifts made ArtHaus a reality in 2008/2009.
$1000 & up
Brenda & David Carlson
David Cavagnaro
Jana & John Klosterboer
Troy & DeAnn Underwood
Decorah Bank and Trust
$500-999
The Family Table/Stacey Gossling
Mark & Vicki Donhowe
Steve Runde
$250-499
Bear Creek Archeology
Donahue, Delaney, O'Mara & Kelley
Loren & Sue Kiel
Doug Nelson
Kathleen Stokker
Carolynn & Paul Wiggin
$100-249
Jutta Anderson
Nancy Barry
Lorraine Borowski
Diane Buglewicz
Roger & Shloe Donoghue
Sue & Cliff English
Joe & Ingrid Fox
Mary Ann Gloe
Sara Donhowe Goldberg
Ruth Hampton/Trout River Catering
Rex Holland
Jan Heikes & Lee Zook
Andy & Emily Johnson
Mary Jorgensen
Lisa Lantz
Bob & Marilynn Larson
Deborah Lathrop
Greg Madsen & Nancy Gates Madsen
Lor Miller
Dora & Lavern Mohlis
Bill McClain & Onita Mohr
Sandy & Mary Jean Munro
Kate Narveson
Ruth & Phil Reitan
John Rotto
Todd & Lara Schissel
Karen & Pat Trewin
Marilyn Wahlberg
Mark Wilharm
$50-99
Chris Berg
Paul & Karen Berland
Carrie Bisantz
Steve Hubbard & Lindy Borske-Hubbard
Parker Deen
Otter Dreaming & Bill Musser
Deb Edwards & Nick Gomersall
Dr. & Mrs. Ron Fox
Jon & Mary Hart
Steve & Krista Holland
Bill & Sherri Holland
Paul & Pat Johnson
Bill & Donna Rae Ibanez
Craig Mosher
Jeff & Heidi Olinger
Sue & Lyle Otte
Bob & Lucille Rosholt
Sharon Rossing
Ben & Sara Schmitz
Steve & Maria Smith
Alicia & Jason Trout
Amalia Vagts
Up to $49
Keri Bodensteiner & Chris Redenius
Chris Brey
Jean Carter
John & Birgitte Christiansen
Bill & Anne Craft
Bill Deutsch & Martha Davis
Annette Laitinen
Hannah McCargar
M. Lee Potts
Jon & Beth Rotto
Lynn Szehely-Goode
David Wadsworth & Heidi Betz
Robert Wolf & Bonnie Koloc
In Memoriam
Thank You
Special thanks to Keith Christensen & Dawn Deines-Christensen for donating both kiln firings and ceramic supplies which helped to jump start one of our most popular programs.
Thanks also to Mark Faldet, Mark Lovelace, and countless others who donated the time, talent, labor and supplies needed to bring ArtHaus to life.
Save
Save