Doyle G Heyveld Gallery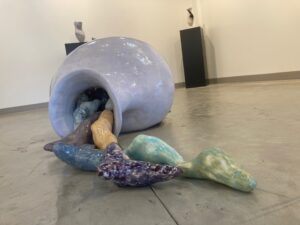 The Doyle G Heyveld Gallery is located at ArtHaus at 107 W. Broadway Street in Decorah, Iowa.
Gallery hours are 1-7 pm, Monday through Friday and 10-5 Saturday.
Shows last 4-8 weeks and the artwork may be purchased with a 70/30 commission rate, 30% of the proceeds going directly into youth programming at ArtHaus.  The average price range of artwork sold in our gallery is under $1000.
The gallery is approximately 13 feet by 21 feet.
Gallery Line Up
January – Winner of the Emerging Artists Exhibition Solo Show
February –
March – Solo Show- Kenneth Hall
April – Emerging Artist Exhibition
May – Kim Behm
June – Down on the Farm Iron Pour Gallery Showcase
July – Jennifer Drinkwater
August – Barbara Fedeler
September – Northeast Iowa Studio Tour Preview Show
October – Zoe Filzer
November/December – Open Community Show