Garden Brick Fundraiser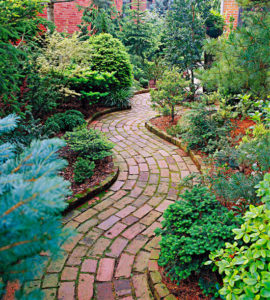 This summer ArtHaus is designing and building a community natural dye garden on the green behind their new building.
This garden will be 10 feet by 36 feet, and surrounded by a gate. Various plants found in the garden will be used to make natural dyes from roots, seeds, petals, and more once completed. This dye garden will provide various opportunities for community use and course offerings such as dying fabrics to yarn, to potentially more. Support from Seed Savers and the Depot have helped get this project started.
Will you join in making this vision a reality?
Winding through this garden, will be a brick path engraved with names of supporters of the arts. Pave a way to creativity with a donation of $100 or more and ArtHaus will personalize a brick with your name and message on this path. All proceeds will help fund the future ArtHaus outdoor space.
Interested in helping? You can donate by either downloading the image below and mailing it in or filling out the form online here.