Little Free Craft Closet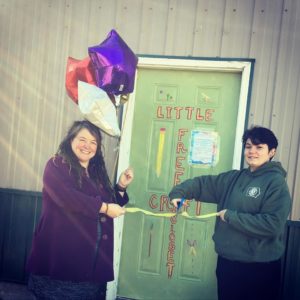 The Little Free Craft Closet is open during ArtHaus Open Hours in the ArtHaus building.
Materials can be brought it for community take.  Items must be displayed and not left in bags or boxes.
Make sure to wipe down all materials with disinfectant before drop off.
All are welcome to come and take craft materials that they need.  Please leave the space nicely displayed when leaving if things were moved.
Current Features of the Craft Closet:
Mask making kits for youth and adults!