Upstart Crow Theatreworks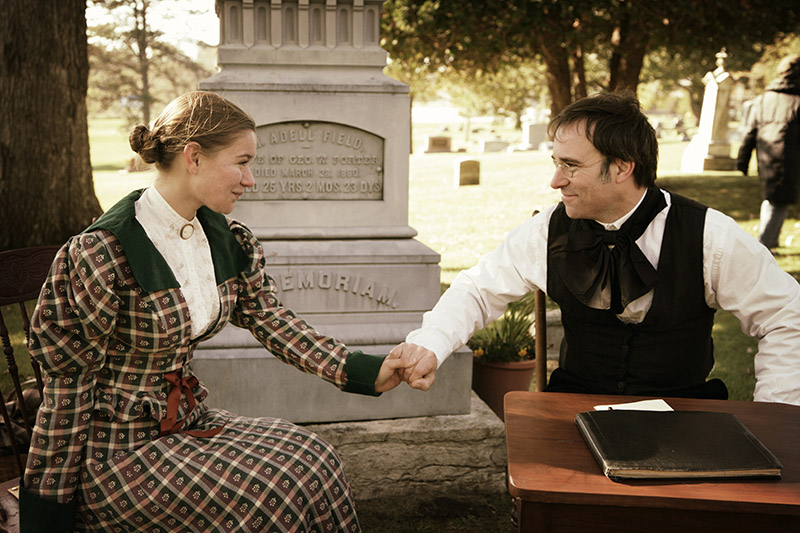 The idea for Upstart Crow Theatreworks was hatched in the fall of 2002 after staging a production of A Midsummer Night's Dream with a cast of Decorah-area children. Now in its 12th year, Upstart Crow Theatreworks makes its home at ArtHaus, and continues to offer productions, classes and workshops for children and adults. Collaborations between Upstart Crow and Vesterheim Norwegian-American Museum have resulted in ten original theatre pieces inspired by exhibits at the Museum. Adaptations of Lewis Carroll, Rudyard Kipling, and Dickens, Moliere's The Learned Ladies, Shakespeare's A Midsummer Night's Dream, Comedy of Errors, As You Like It, Taming of the Shrew, Two Gentlemen of Verona, Twelfth Night, The Merchant of Venice, and The Winter's Tale, as well as three Cemetery Walks in beautiful Phelps Cemetery are among our productions.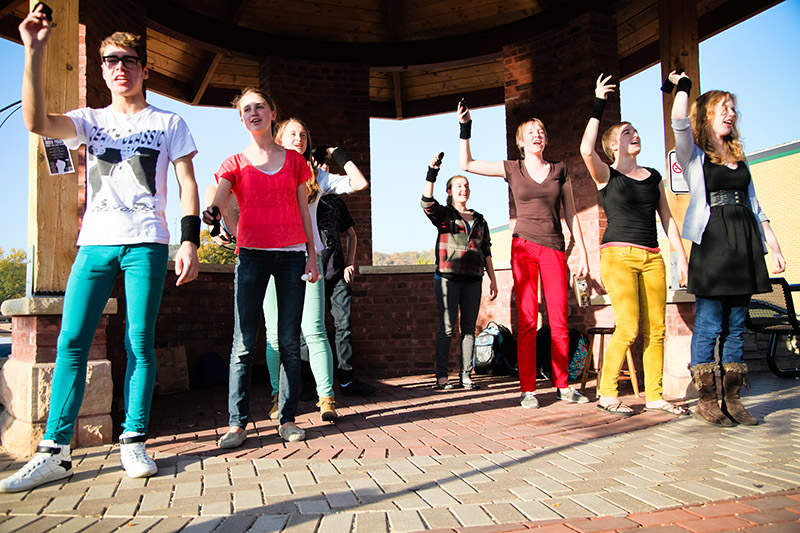 Scripts for Upstart Crow productions are chosen with an eye and ear tuned to good literature, "language" plays that are accessible yet challenging and interesting to performers and audiences of all ages. We are also interested in theatre pieces which give life to the past, learning from the experiences of those who lived before us.
Upstart Crow productions and classes have as their foundation a respect for the creative impulse within each of us, and an understanding that the skills practiced in theatre are the same as those useful in life: good listening, an understanding of ourselves, compassion for others, and a healthy sense of play.
Meet the Director
Kristen Underwood, Director of Upstart Crow Theatreworks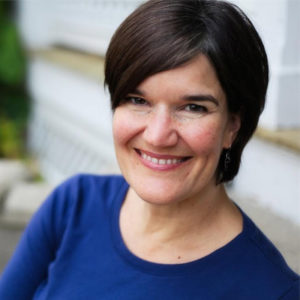 Kristen Underwood has been a theatre professional for the past twenty-five years. She earned her BFA from the University of Colorado/Boulder, and her MFA from San Francisco's American Conservatory Theatre. As an actor and director, Kristen has been involved in well over one hundred professional productions for companies around the country, in addition to teaching theatre for CU/Boulder and Luther College, among others. After ten years as an actor, director, and managing Core Artist/Education Director for the Commonweal Theatre, Kristen founded Upstart Crow Theatreworks in 2002 and ArtHaus in 2008.
Past Productions
The Winter's Tale by Wm. Shakespeare
The Merchant of Venice by Wm. Shakespeare
The Learned Ladies by Moliere
Twelfth Night by Wm. Shakespeare
Lessons from Cancer College by Nancy Barry
Women and Fiction: Virginia Woolf Speaks adapted from Virginia Woolf by Kristen Underwood
Driftless Dreams by Robert Wolf
A Child's Christmas in Wales adapted from Dylan Thomas by Kristen Underwood
David Copperfield adapted from Charles Dickens by Kristen Underwood
Taming of the Shrew by Wm. Shakespeare
A Midsummer Night's Dream by Wm. Shakespeare
Comedy of Errors by Wm. Shakespeare
As You Like It by Wm. Shakespeare
Two Gentlemen of Verona by Wm. Shakespeare
Just So Stories adapted from Rudyard Kipling by Gayle Cornelison
Six Impossible Things Before Breakfast adapted from Lewis Carroll by M. Lee Potts and Marilyn Hetzel
Original Scripts, in collaboration with Vesterheim Norwegian American Museum
Sigvald: A Sculptor's Life
Where All Directions Face North: Journey to the South Pole
The Secret Life of Trolls
Land of the Midnight Sun
Ordinary People, Extraordinary Art
The Empty Chair
The Crossing
Painting Portraits
The Primstav Play
For Our Land
Site Specific Projects
The History Walk (celebrating 150 years of Luther College)
The River Walk (inspired by Oneota Flow by David Faldet)
The Cemetery Walk (2005, 2007 & 2009)
The Elisabeth Koren Project