DONATE
Donate Any Amount
ArtHaus, the community arts center in downtown Decorah, offers quality, hands-on instruction and creative programs in visual, literary and performing arts to students of all ages. ArtHaus aims to be accessible to everyone in our community regardless of ability to pay and offers scholarships to all youth programs upon request.
Donations make these opportunities possible.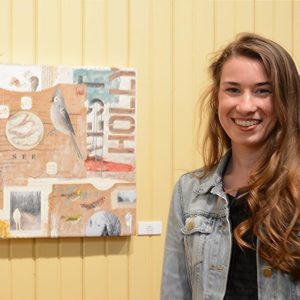 Become a Sustaining Donor
Did you know ArtHaus is a non-profit art center that does not receive tax dollars to help offset the cost of programming? While tuition covers the teacher, materials, and facility during the hours of the class, we rely on donations to help keep ArtHaus in a physical location, provide scholarships for students, employ a director, share our mission in the community, and much more. Your donations help keep creativity alive in Decorah!
Thanks to the 21 parents, artists, and neighbors who are already sustaining donors, we are almost halfway to covering our monthly bills. What happens when we can cover our costs with monthly gifts? We can lower class costs, provide more scholarships, and really dream big about the impact our little organization can have on the Driftless region!
Becoming a sustaining donor is easy! Simply click the DONATE button at arthausdecorah.org and choose the level at which you'd like to donate. Being a sustaining donor also comes with perks! Based on your level of donation, you can receive a discount on artwork in the gallery and a discount on one class each year. 
Thank you!