Cork and Canvas Out and About- T-Bocks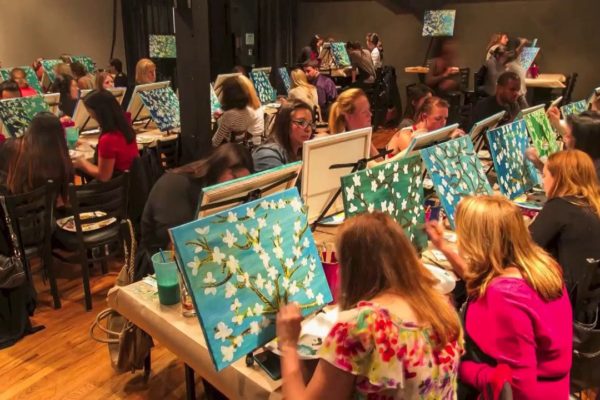 You'll bring home your own beautiful hand-painted canvas as well of plenty of memories when you join us for a night of instructed painting at T-Bock's Underground. $35 gets you all the materials, plus a glass of wine of your choice (non-alcoholic drinks are available for those under 21).
A sneak peek of the painting theme coming soon!