ArtHaus' Annual Art Gala & Fundraiser

:

ArtHaus is Your Haus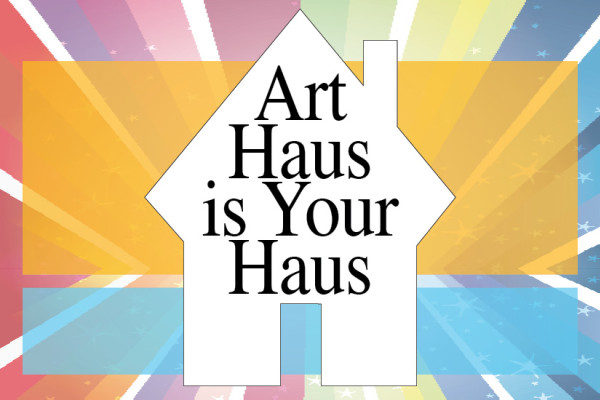 ArtHaus will host its Annual Art Gala and Fundraiser on Friday, May 1 in the Steyer Opera House of the Hotel Winneshiek in downtown Decorah.  The event is widely anticipated for its impressive array of original artwork, offered in live and silent auction, to raise money to sustain the year-round, creative programs of ArtHaus, Decorah's only non-profit arts center.  This year's event is sponsored by Decorah Bank & Trust along with support from Dragonfly Books, Inspire(d) Media, KDEC, Copyland, and others.
Visit our event page for a preview of select auction items, to buy event tickets, and for a complete list of our sponsors.
The doors open at 6:30pm to the silent auction with a cash bar, tapas and treats by the Hotel Winneshiek, and live music.  The entertainment will include music by the Driftwood Bones followed by a program with video and highlights from the many successes of ArtHaus from the past year. A selection of student created artwork will also be on display.The theme of this year's fundraiser, ArtHaus is Your Haus, reflects one of these many recent successes — ArtHaus being designated as a 501(c)(3) non-profit organization now running under the direction of co-directors, Jenni and Eric Petersen-Brant with guidance from an active board of directors.
"From our experience, we find it unique that a community of this size makes the arts an important thread in the fabric of everyday life," says co-director Jenni Petersen-Brant. "In this vein, Eric and I want to continue to strengthen ArtHaus' role, with your help, in reflecting the community's needs and serving as an incubator of ideas, engagement and vibrancy in the Driftless region."
Guests may bid on an impressive collection of artwork from 6:30-8:30pm, featuring pottery, jewelry, woodcuts, paintings, drawings, fiber work, glass, and much more, created and donated by outstanding local and regional artists.  Auction items this year will also include an array of arts experiences and unique Decorah activities from entities such as the New Minowa Players theatre, Decorah Bicycles, and Driftless Press. The live art auction begins at 7:30pm, with auctioneer Joe Gavle.
Tickets for the fundraiser are $25 in advance, available at ArtHaus and the Oneota Community Co-op, or $30 at the door.  Tickets can also be purchased online via Paypal. Proceeds support the year-round creative programming of ArtHaus including its youth and adult educational classes, cultural events, gallery exhibitions and need-based scholarship fund.